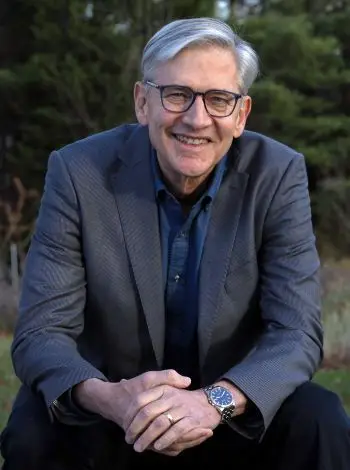 Welcome!
I am an author, Bible teacher and Christ-centered speaker with a passion for conveying Christ's love in an engaging, practical, and encouraging way. My ministry has included preaching and speaking at churches, Christian groups, and conferences.
My book,
The Lost Commandment
, is about the greatest commandment of love in the Bible, which summarizes all that Jesus and the Scriptures teach us about loving God and others. The greatest commandment is this: that we must love others as Jesus has loved us (John 13:34 / 15:12). I present this commandment in terms of seven essential elements of Christ's love: joy, relationship, mission, humility, obedience, forgiveness, and service. I wrote this book with personal devotional studies and small group studies in mind. Each of the eighteen chapters contains suggestions for personal application. You will find a downloadable small group study guide and discussion questions in the Studies / Sermons tab of this site.
If you would like to buy a copy of
The Lost Commandment
from Amazon,
CLICK HERE
.
If you would like to take a peek at the book (to see the back cover, endorsements, table of contents, and introduction) click:
LOOK INSIDE
.
If you would like to order book quantities that are not available through Amazon, please feel free to buy them directly through the publisher using the button below.
If you would like to consider having me speak to your church or group, please visit the Audio / Video tab, where there are recordings of me speaking. The Bio tab has information about my teaching, writing, and preaching background. The Speaking tab contains a link to a speaker request form.
The Lost Commandment
Find Complete Joy!
In his farewell to his apostles at the Last Supper, Jesus described a surprising new path to joy paved with a brand new commandment of love that is open to all of us. Jesus said:
If you keep my commandments, you will abide in my love, just as I have kept my Father's commandments and abide in his love. These things I have spoken to you, that my joy may be in you, and that your joy may be full. This is my commandment, that you love one another as I have loved you. --John 15:10-12 (ESV)
I invite you to read about how we can bring joy to Christ and complete joy to ourselves by loving others as Jesus has loved us. If the reality of this commandment is not at the center of your life, don't miss this opportunity to know and grow in Christ's love in a way that you never have before.
I'd love to hear from you!
Please send me an email at dave@davegreber.com if you have comments or questions.
I pray that your life be filled with complete joy as you love others as Jesus has loved us.